Our training is geared towards achieving perfect standards in security services. We recruit the best in the business to train our employees! Our trainers are ex-servicemen who have had years of hands-on experience in dealing with challenging security assignments across the country. We have experts in law-enforcement as consultants so that our agency is abreast with the latest developments and ready to tackle any situation that arises.
All our trainers are certified by the Security sector skill development council (SSSDC), New Delhi. Positive Force Facility Management Pvt Ltd has its own fully equipped, state of the art Training Centre at No. 75/66, Eahambara Dabadhar Street, Alandur, Chennai – 16. Unlike many security agencies, we also provide on-site training for clients' employees.
We ensure that our guards are crème de la crème by putting them through these gruelling modules.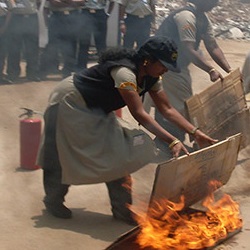 Emergency Training Module
Our Guards are trained to deal with deadly contingencies like fire quickly and efficiently. They are trained to administer emergency first-aid that can save lives.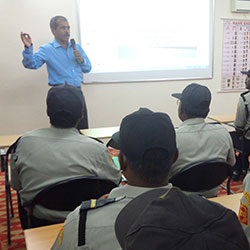 Threat Prevention Module
We train our employees to handle bomb threats and hoax calls. They are trained to spot clues, patterns and act accordingly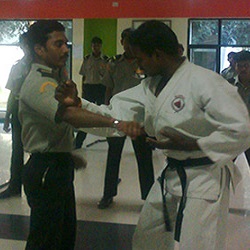 Physical fitness, Martial Arts & Self Defence Module
We ensure that our guards are disciplined, fit and prepared for any aggressive situation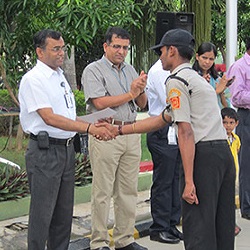 Soft Skills Module
Ensuring our guards are cognisant of our client's SOP and are sensitised adequately.
Escort Security Cover
We train body guards to offer personal protection for VIPs and to oversee security at events.