Positive Force was the one of the first few companies to understand the importance of Security in the community we live, work & strive.
At Positive Force, we value Government recognition as Authorized Security company.
Currently, we have active license in India for the State of Tamilnadu & Karnataka.
In Tamilnadu, many Security Agencies have come & gone, the main reason being poor in Compliance with the strict regulations put forth by Tamilnadu Government. We are very proud to share, that we are one of the Top 4 Security Agencies that have stood the test of time. 
Positive Force is a licensed, listed Security Agency in Tamilnadu as you can see on its Government website. Click here
Find below, list of testimonial certificates issued by our happy customers. Contact us for getting clear answers to all your security concerns
HCL Experience Certificate - Security Services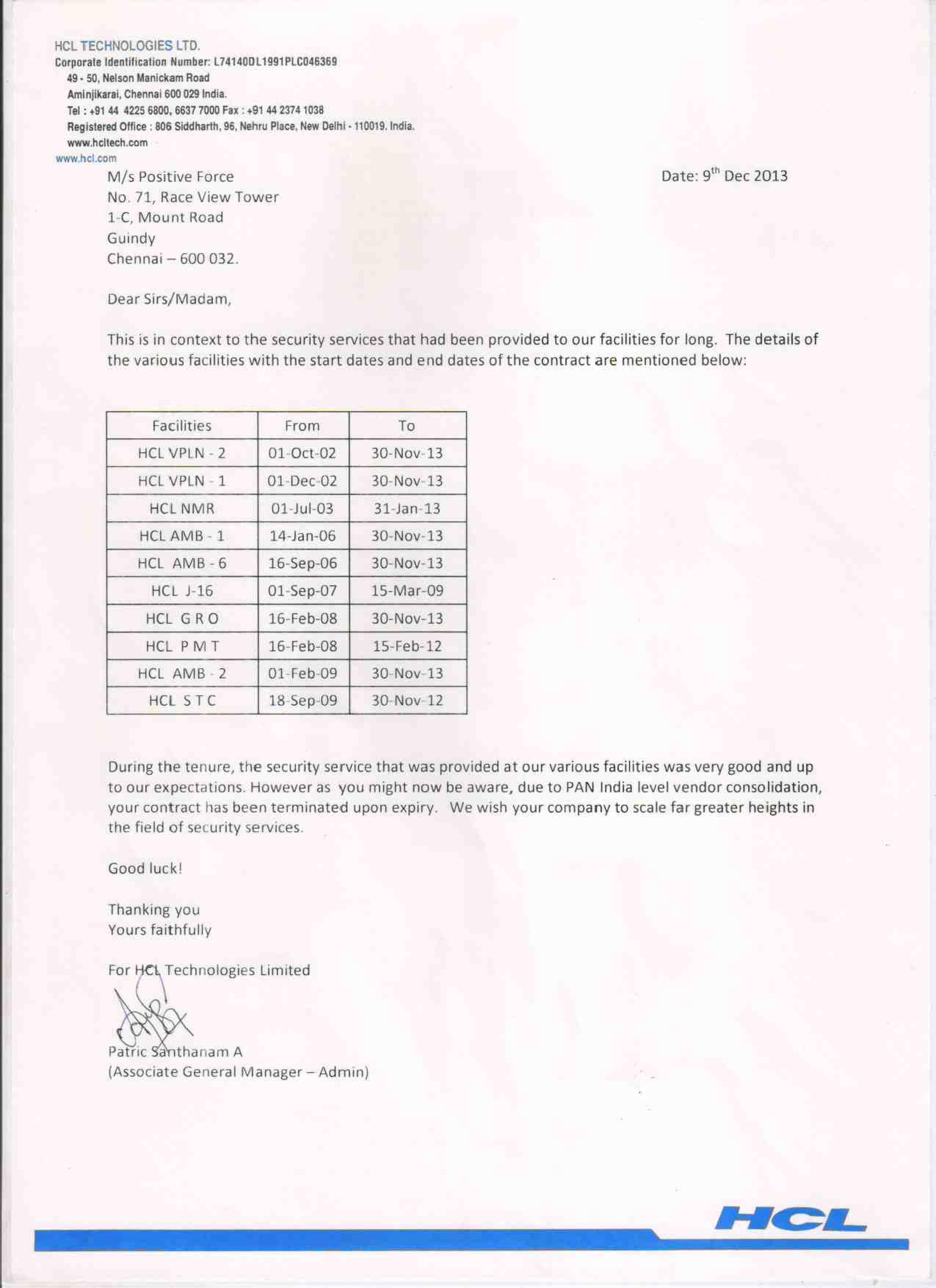 HPCL Experience Certificate - Guard Services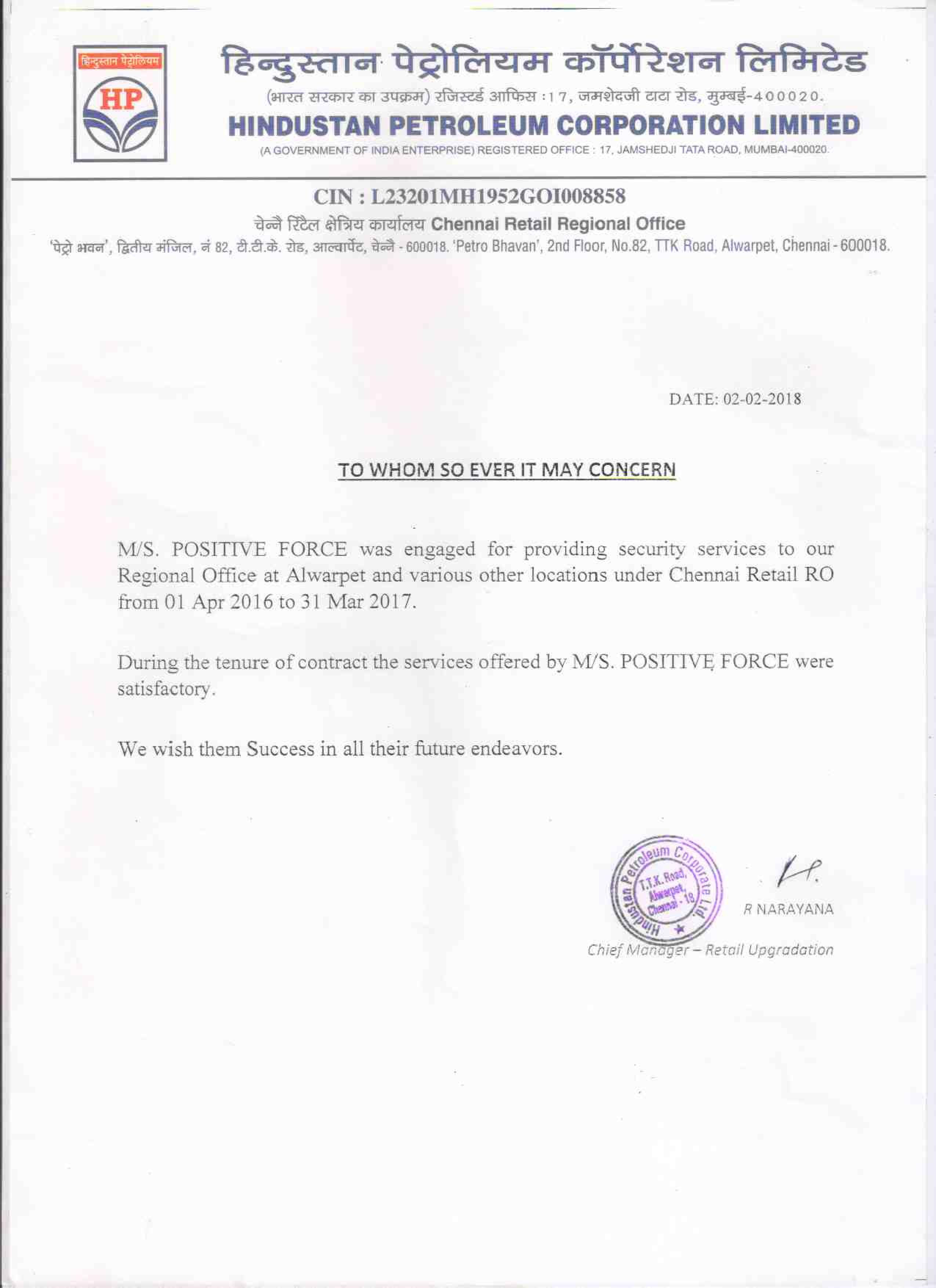 Ojala Experience Certificate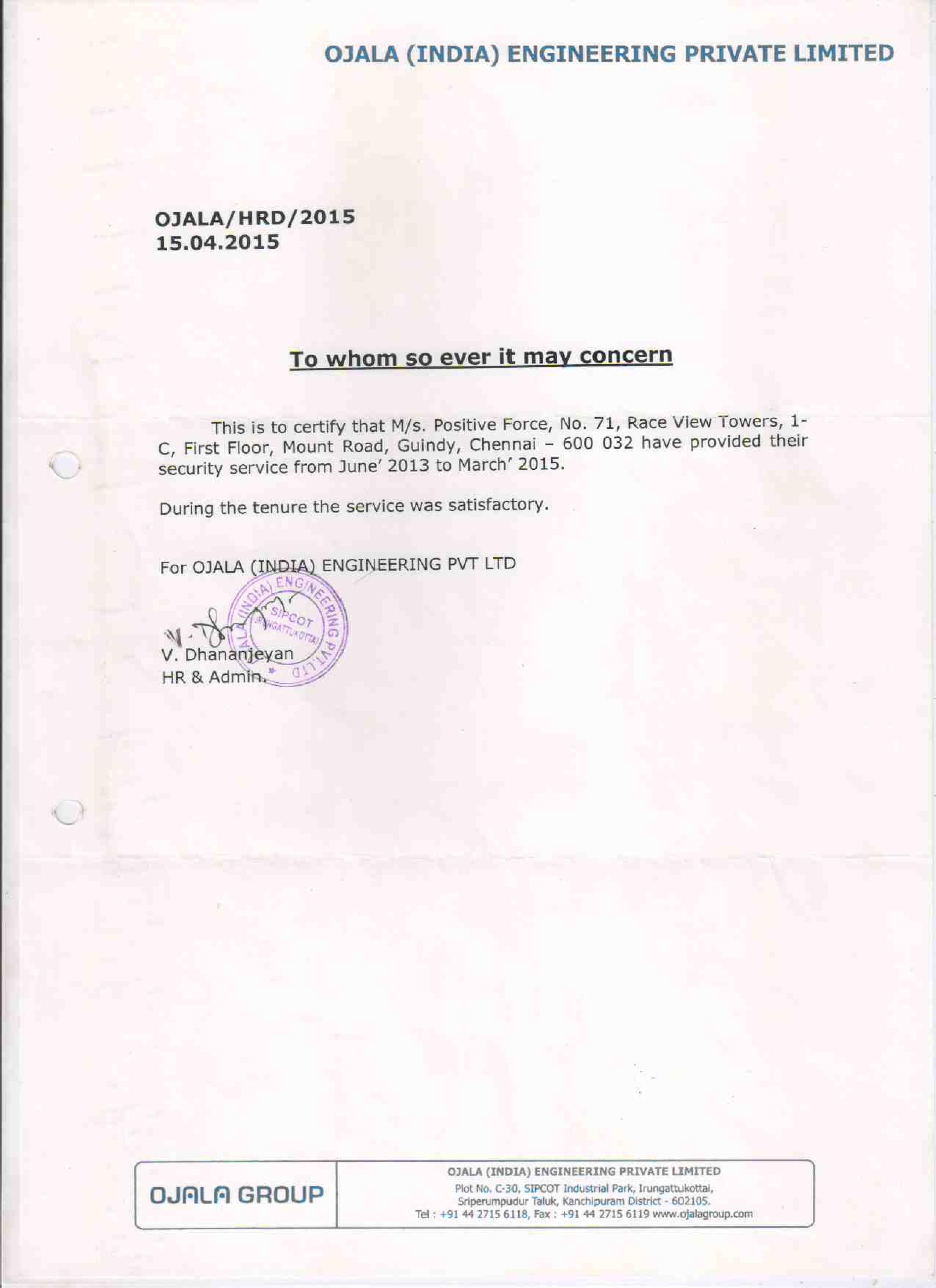 Wipro Experience Certificate